California Winter Tour Announced
Hey everyone. Hope you are doing alright and want to give you one of the last tour updates of the year. When we get back from the European Tour in November, we have four new shows planned in California including The Fillmore in SF on Nov 28. Tickets go on sale Friday to all except the Fillmore, which has a fan club pre-sale starting on Thursday 9/10 at 10am PT. The password for the pre-sale is "undone". Goodnight, Texas are playing with us on all four shows.
This will probably be it for a little while except for the Life is Beautiful Festival coming up in downtown Las Vegas on Sep 27. See you soon.
TWO GALLANTS 2015 CALIFORNIA TOUR
Nov 27 | Sacramento, CA | Harlows Restaurant & Night Club | BUY TICKETS
Nov 28 | San Francisco, CA | The Fillmore | BUY TICKETS
Dec 03 | San Luis Obispo, CA | SLO Brew | BUY TICKETS
Dec 04 | Santa Ana, CA | Constellation Room | BUY TICKETS
---
London, Manchester & Amsterdam Shows added with Low
We're happy to announce three additional shows to the October UK/EU tour in London, Manchester and Amsterdam all supporting the band Low. Tickets are on sale now. We hope you can join us for these special evenings.
07 OCT | Manchester, UK | Manchester Cathedral
10 OCT | London, UK | Roundhouse
29 OCT | Amsterdam, NL | Paradiso Amsterdam
---
New Items in US / EU Merch Stores
Some of you have been asking where to pick up the new merch items that we had on tour this year. Our US and EU webstores are now updated with the latest designs as well as some older items we recently dug up. Enjoy.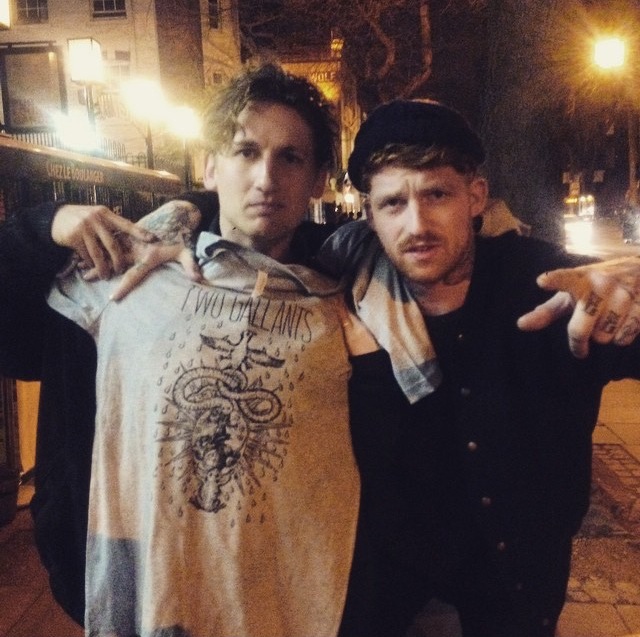 ---
Thank You U.S., Europe Next
After a long and at times trying tour across North America, we are finally home and enjoying a moment's rest. Considering the stolen gear, the dysfunctional van, and other unforeseen obstacles, it's amazing we only missed one show (our apologies New Orleans) let alone made it home in one piece. We can't say enough to express our gratitude to everyone who offered their assistance in recovering our gear (some of which was found) and to all of those who simply came out to sing along to our music along the way. Thank you to Blank Range for being a great band and upstanding individuals. Thank you to Moses and JJ for everything they did to keep the ship afloat and for bringing some levity to the more direful times. Until the next one, take care of yourselves and one another.
-2GS-
Photo by David Benjamin
---
New KEXP live session
Check out four songs filmed at the KEXP studios in Seattle from this past April:
---
Katy Kruelly - Out of the Ordinary Session
We will be returning to Germany and Austria this summer for six shows. All dates are below. In the meantime you can check out this live session of Katy Kruelly from Munich on this past tour recorded by Out of the Ordinary. See you soon!
03.07 | Bremen, DE | Tower
04.07 | Leipzig, DE | Werk 2 Halle D
07.07 | Salzburg, AT | Rockhouse
08.07 | Linz, AT | Posthof
09.07 | Dornbirn, AT | Conrad Sohm
11.07 | Rüsselsheim, DE | Phono Pop Festival
---
Interview with The Stranger
Two Gallants Talk Gender Fluidity, Unruly Dogs, and Their Refusal to Play "Love Gun" by KISS: CLICK HERE
---
European Tour Dates Added in July
We'll be returning to Europe this July for a handful of club shows in Austria as well as two festivals in Bruges, BE and Rüsselsheim, DE. Here is the full list of dates. Tickets are on sale for all shows and festivals and can be purchased through the buy links below. We look forward to coming back soon…
07 Jul | Salzburg, Austria | Rockhouse | Buy Tickets
08 Jul | Linz, Austria | Posthof | Buy Tickets
09 Jul | Dornbirn, Austria | Conrad Sohm | Buy Tickets
11 Jul | Rüsselsheim, Germany | Phono Pop Festival | Buy Tickets
12 Jul | Bruges, Belgium | Cactus Festival | Buy Tickets
---
Thank You Europe, U.S. Tour Next
Hey folks. We finally made it back home from Europe. Thank you to everyone who came out for this first leg of the tour on our new record. We are always grateful for your attention and support. We are making plans to return to parts of Europe this summer and fall so stay tuned for more shows to be announced shortly. US Tour starts in Portland on April 16. Thanks again. -2GS
Photo by Andreas Koesler in Berlin at SO36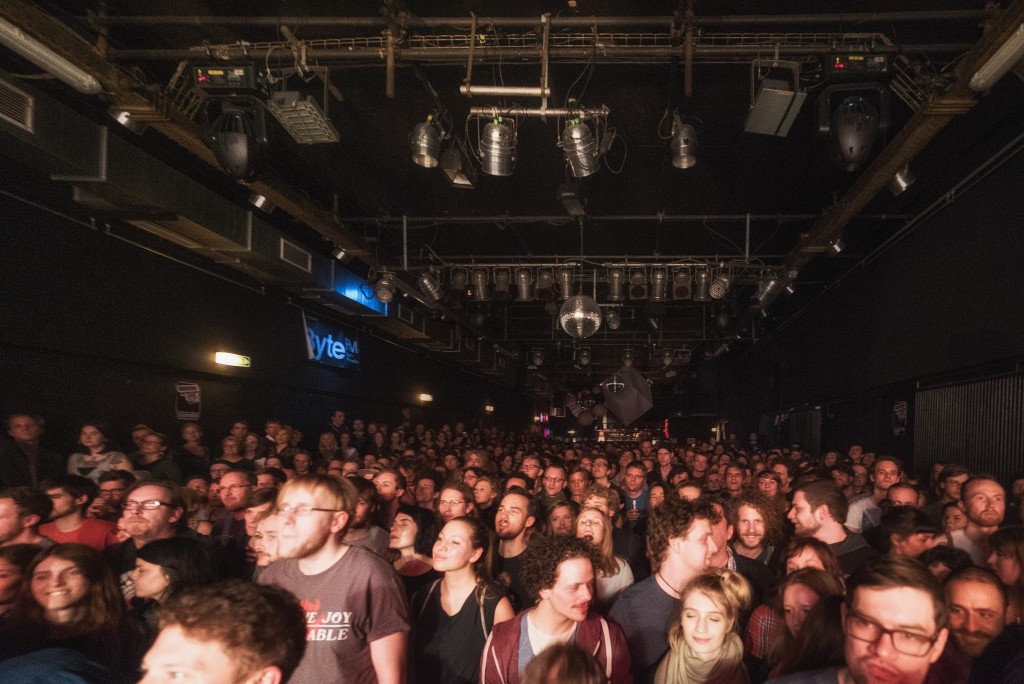 ---
Official Video for Incidental Out Now
We'd like to show you all the video for our new single "Incidental" which Noisey just premiered for us on their site. Produced and edited by our old friend and cohort Alex Safdie, it features the stop-motion animation of the extremely talented Kangmin Kim. Please enjoy. -2GS
http://noisey.vice.com/blog/premiere-two-gallants-incidental
---
Upcoming Shows
No upcoming concerts or festivals.